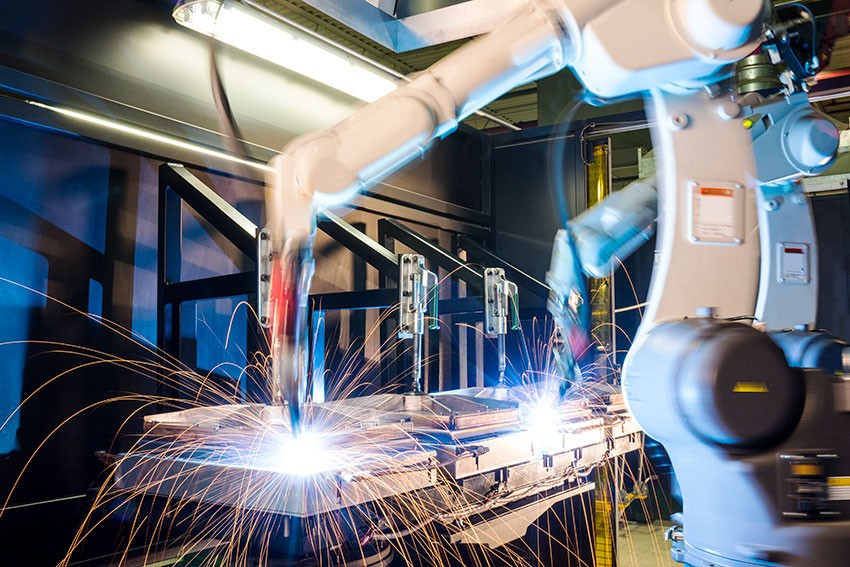 A vital organ to the manufacturing process, our vast line of welding machines and processes provide multiple alternatives to achieve your desired end result.
Our welding department is equipped with 7 stations, which include MIG, TIG, and spot welding. To match our comprehensive manufacturing process, we weld steel, stainless steel, and aluminum materials.
In addition, we also have an automated 6 axis robotic welding cell, which increases our component output and is perfect for long running production projects or repetitive / small batch orders.
With the help of our sophisticated welding equipment, the addition of trained and expertise welders transforms our metal into strong assemblies. These attributes aid us in our goal to satisfy all production types, from prototyping, small and large production outputs.