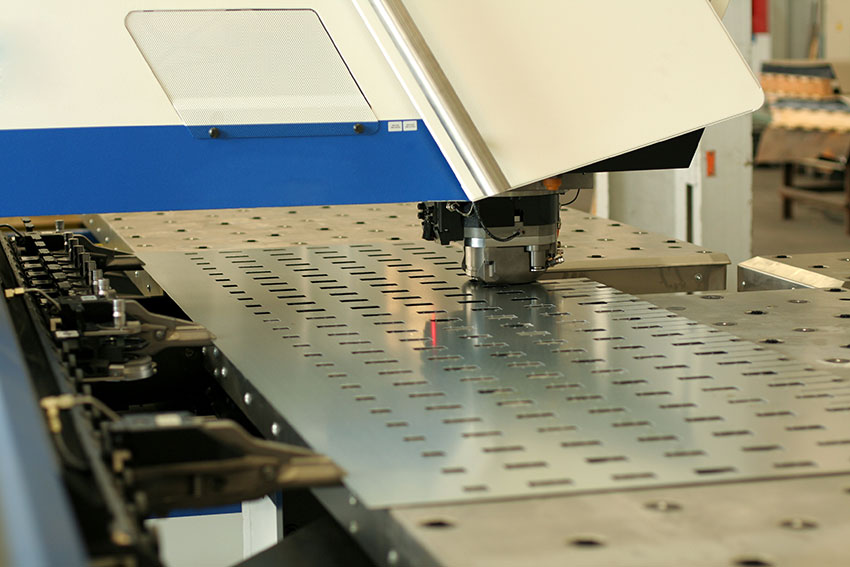 With the aid of a tool and die, metal stamping and forming provide the highest efficiency of cost and rapidity.
With a wide range of punch presses, Bass Metal can accommodate dies up to 30" x 60", up to 400 tons of force.
We offer short to long production runs, which include blanking, piercing, forming, clinching, embossing, coining, and bending.
Our presses are equipped with loaders, straighteners and uncoilers to allow us to run products on full-automatic blanking or stand-alone pre-blanked parts, depending on your needs.