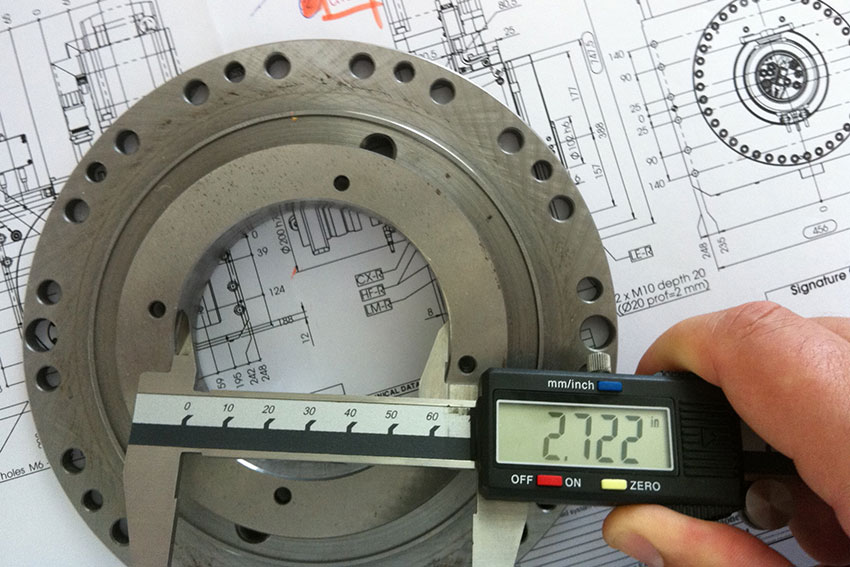 Where it all begins. Our talented and experienced drafters will build your idea into a virtual reality. We will let our manufacturing take care of the rest!
This is the most crucial element to any project. This is where your ideas or existing projects come to life. With the help of our experienced drafting team, we take your existing plans or current ideas and use sophisticated drafting software to build them out virtually before fabrication. During this process, we can work out all the kinks and engineer a part or project in a way that will make it structurally sound.
Our drafting department takes pride in its ability to create concepts, reverse engineer, value engineer, make product enhancements and make product changes. In order to help facilitate the process, Bass Metal uses Solidworks to create 3D models and conceptions for your projects.
With all that in mind, we are capable of importing and unfolding your 3D models and other cad files, such as .dxf , .dwg , .step , .sldprt , .sldsm , and other cad formats, and use them to either build on, or go straight into our manufacturing process.
With the help of our management team and drafting department, we have been able to help a large range of industries, such as retail, automotive, hospitality, recreational, construction, other manufacturing facilities, and many more.
Our mission is simple: from this stage, we work with you to do whatever it takes to deliver a quality product that is strong and cost-effective.