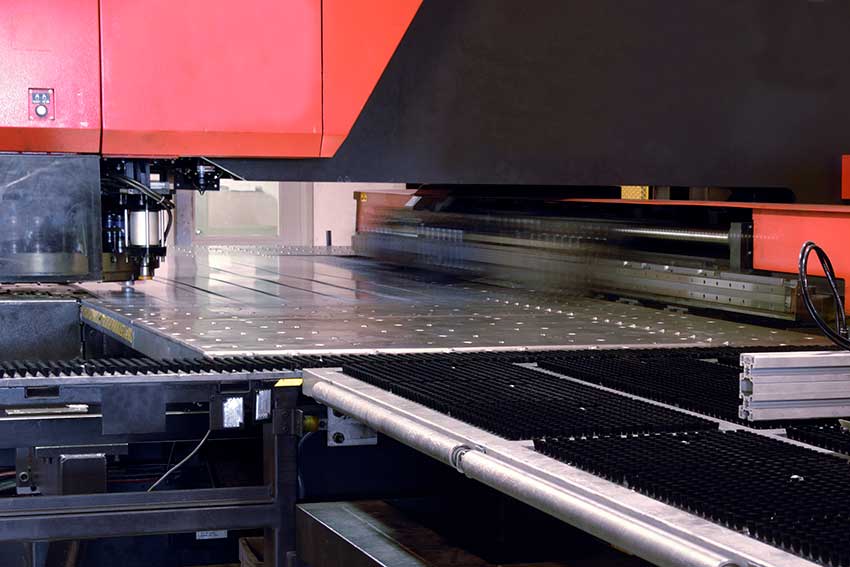 An efficient solution to a repetitive problem: CNC punching allows a cost- effective approach to large quantities of hole and slot patterns.
With a vast variety of tooling, Bass Metal is capable of punching, trimming, notching, embossing, and coining various types of material, up to ¼" thick, in all steel, stainless steel, and aluminum. We punch anywhere from small components on sheet metal, to individual components that we manipulate ahead of time.
Our CNC punching machines are equipped with automated turrets, which are filled with multiple tools at a time. This allows us to program a component, and manipulate many holes, slots, and notches in one simple operation, thus completing components quickly and efficiently for you.