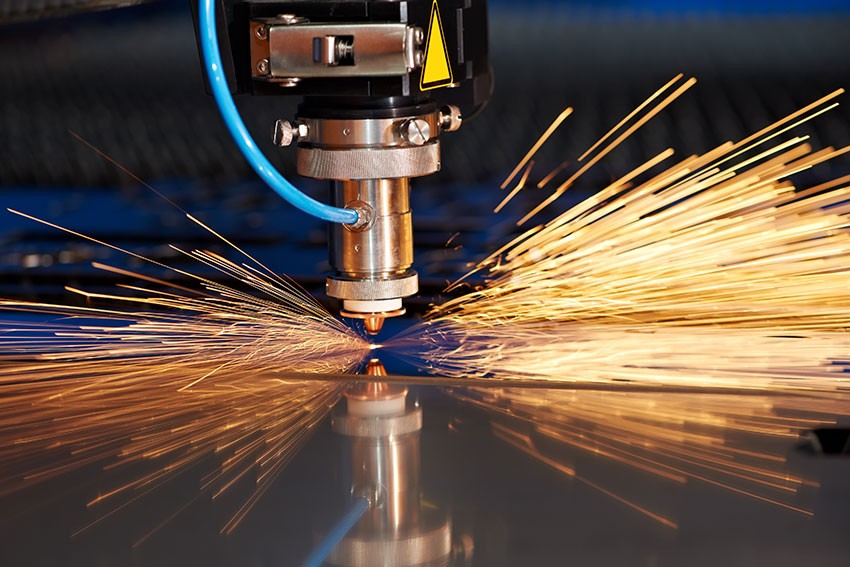 Laser Cutting!
From prototypes, to large production runs, Bass Metal CNC laser cutting capabilities allows for quick turnaround of any and all shapes and cuts.
Finishing & Buffing
A critical aspect in metal manufacturing, this is the underlying step that makes your product look good!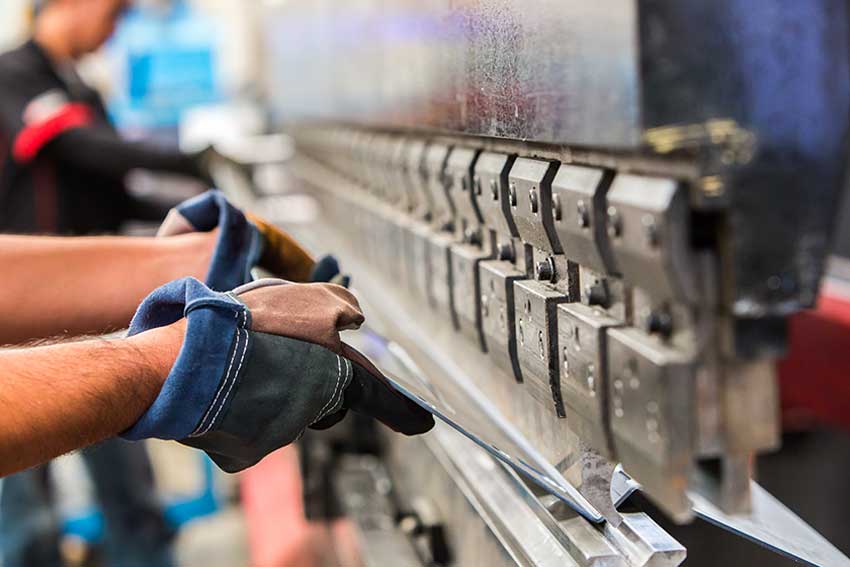 Bending
Our highly trained press brake operators use their knowledge and expertise, along with our precise tooling and equipment, to deliver the highest quality product possible.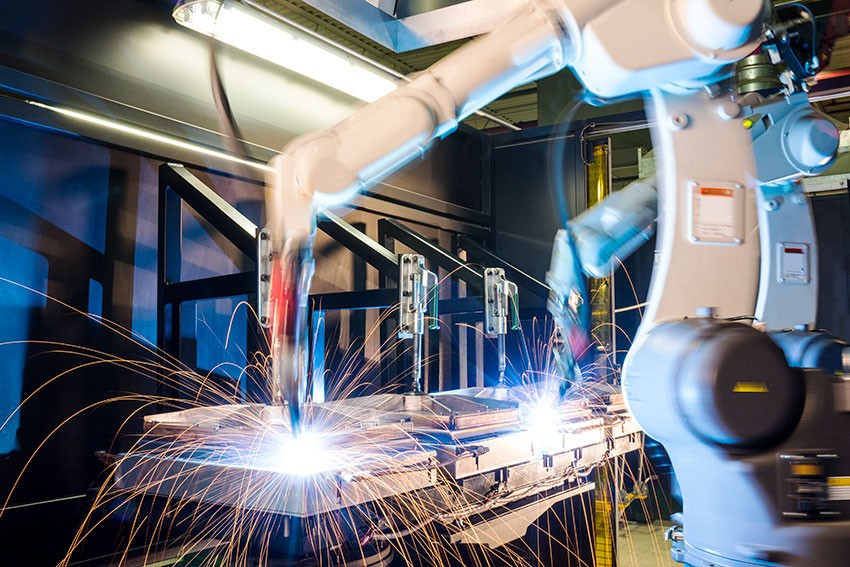 Welding
A vital organ to the manufacturing process, our vast line of welding machines and processes provide multiple alternatives to achieve your desired end result.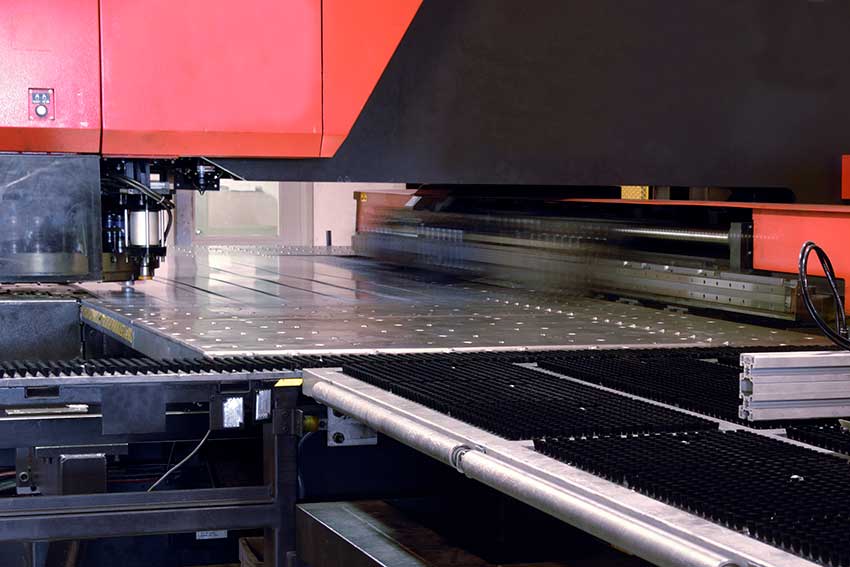 CNC Punching
An efficient solution to a repetitive problem: CNC punching allows a cost- effective approach to large quantities of hole and slot patterns.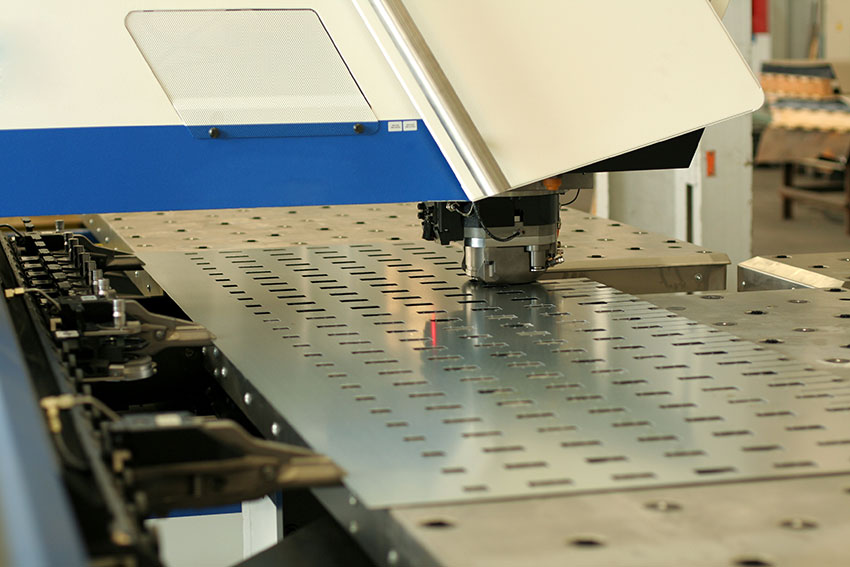 Stamping
With the aid of a tool and die, metal stamping and forming provide the highest efficiency of cost and rapidity.
Shear Cutting & Automated Saw
Contributing to our lean manufacturing process, our automated saw and shearing department cuts our production time, by efficiently cutting and shearing various types of metal in house.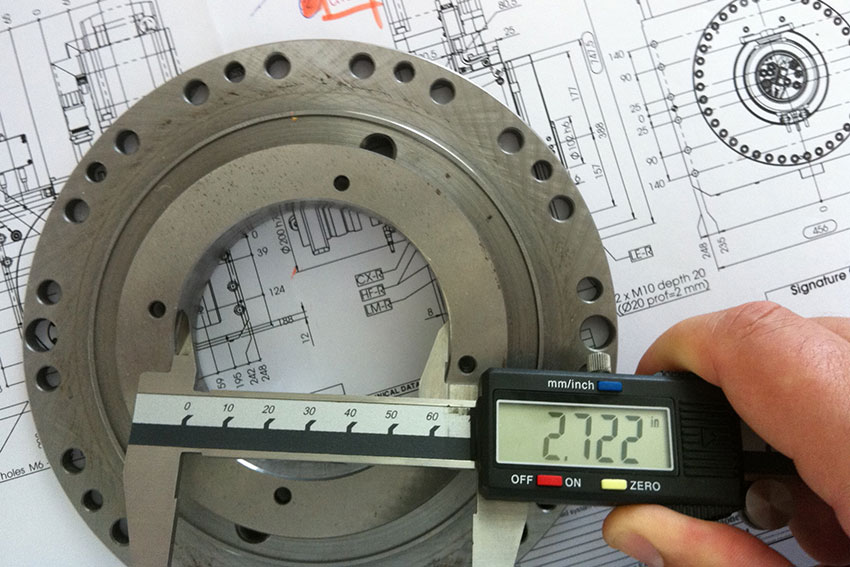 Conception and Design
Where it all begins. Our talented and experienced drafters will build your idea into a virtual reality. We will let our manufacturing take care of the rest!